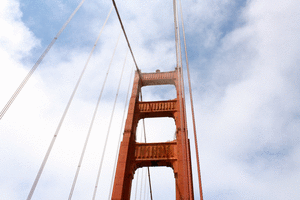 Our view on the bridge. The fog moved so quickly... it was magical.


I need to stop posting these pictures from San Francisco. It makes me angry at AZ for having weather like this and no Bi Rite Ice Cream.
But onward and upward...
This weekend we're grilling burgers, watching movies, and playing in Grandma's backyard. I'm also painting my nails, raiding my mom's cookbooks for easy recipe ideas, and finding ideas for June's Halloween costume... yes, it's that time again.